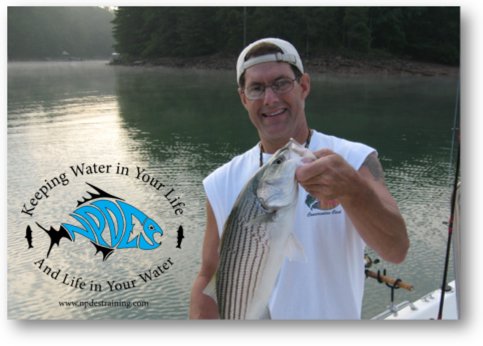 American's can swim, fish, eat their fish and enjoy a nice boat ride on most of our surface waters, and never think about accessing our plentiful boat ramps or enjoying our clean abundant streams, rivers, lakes and coasts. Today however, there are significant threats and legal battles going on right now over the regulations that manage and protect our surface waters. As American's it's time we get involved and not allow radical philosophies to rule over our regulations. We simply cannot take for granted that we will always have healthy and available water resources to enjoy. If we make such assumptions and lazily allow others we don't agree with, to guide and direct the regulations originally intended to protect our rivers, lakes and coasts as well as our liberty to access our existing public waters, it may very well prove to be a regret and heavy cost for us and our children.
As the Owner and Principal Educator of the NPDES Training Institute, I am passionate about our mission to provide truly effective education, certification, credentialing and consulting services for construction, industrial, MS4 regulatory personnel, engineering/environmental consultants, as well as recreational fishermen, homeowners associations, lakeside residents, etc.. As the NPDES Training Institute continues to educate and assist people residing in our great nation in their understanding of clean water and what it takes to keep it and improve it, you should know that our concern for the environment is matched by our respect and appreciation for people we educate. This combination of loyalties is my personal promise to you that you will receive the most valuable stormwater education found anywhere in the country!
At the end of the day, no matter who's involved, isn't it all about "KEEPING WATER IN YOUR LIFE, AND LIFE IN YOUR WATER!"